GOOGLE WANTS TO BE FRIENDS
SEE HOW WE GOT NUGGETS BY GRANT TO PAGE 1 OF GOOGLE
and now their revenue from search averages at $15K per month
VIEW CASE STUDY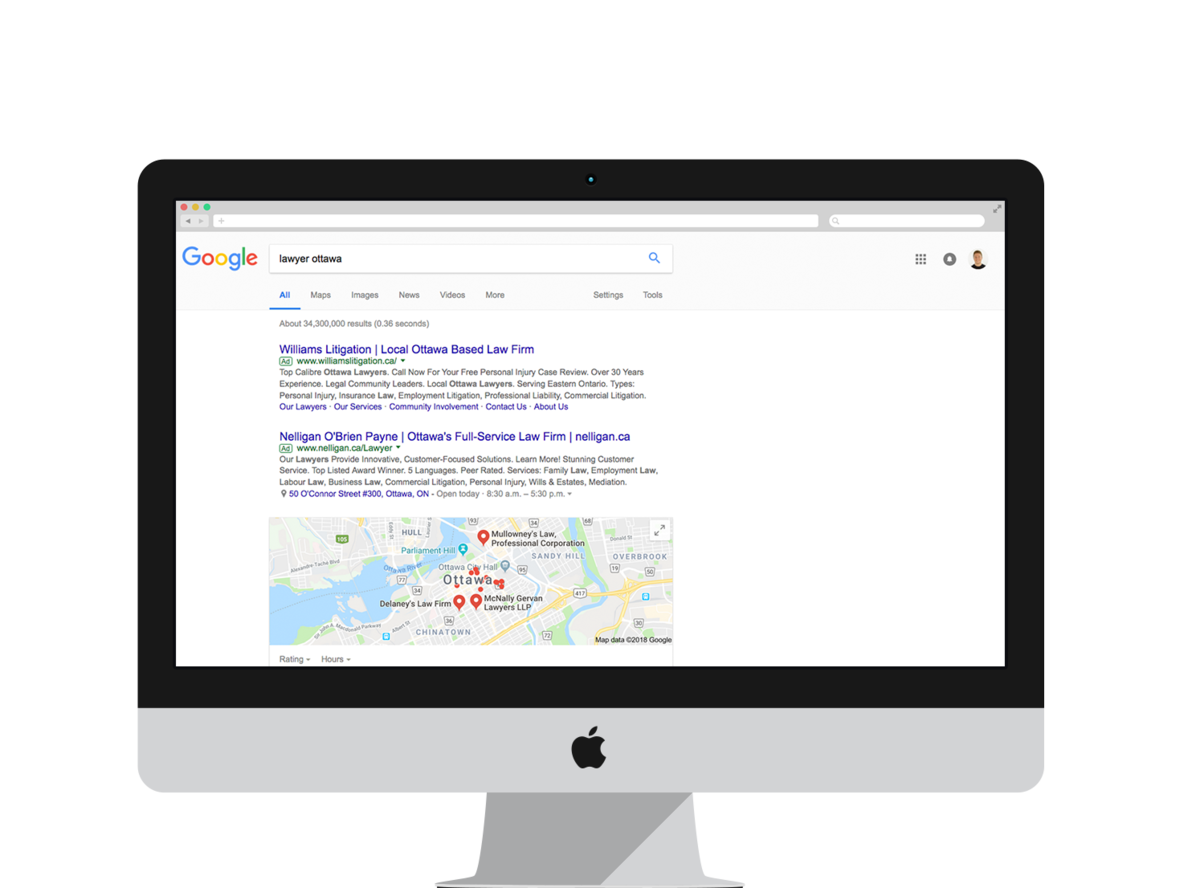 Are you friends yet?
Every day there are over 3.5 Billion searches on Google. That's alot of people looking for information on their school projects, the hockey score, and most importantly, where to find a business that can provide a solution to their needs. Being in Googles good books drives traffic to your web presence, builds authority, and helps your business grow.
Find out how we do it!
Let's introduce you two!
We can introduce your business to Google through optimizing your web presence. Search Engine Optimization (SEO), is the process of increasing your ranking across search engines. This means when a customer searches for a product or service online, you show up in their search results (ideally on the first page). Now, just because Google knows who you are, doesn't mean they like you (yet!). Fortunately, there are numerous things that Google looks for when they're deciding who's their best friend, and we know what they're looking for. We can run a free, no obligation audit on your site, and give you a full report on actionable items you can improve to increase your ranking.
Let's find out how your site sizes up
We'll review your site, and do a free full audit on what improvements you could make today to increase your search engine traffic. No catch, no gimmicks, just good old fashioned free advice.